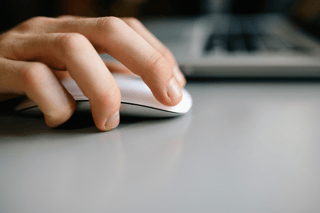 Electronic health records (EHRs) by themselves are not the solution to a medical practice's efficiency problems. Implemented without planning, or in a haphazard manner, EHRs can increase problems, especially at first. However, there are fewer holdouts who stick with paper records every year. The long term advantages of using an EHR system are becoming more evident as the healthcare industry moves towards changes such as ICD-10, PQRS, and Meaningful Use.
More patients want physicians to use an EHR because of the many conveniences they offer such as online appointment setting, online bill pay, 24/7 access to their patient health record, and better communication with the medical practice. Physicians who are testing the telemedicine waters also need an EHR so they can transmit data efficiently. Linking physicians and patients is one thing but documenting the remote consult will require an advanced electronic health record software.
If you're using paper charts, a legacy system or a free electronic medical records solution as a cost saving measure, you may wonder when it's time to make the investment in a full EHR suite. Here are 5 signs you've outgrown your current system and should explore more modern EHR solutions.
1. You Have Difficulty Recruiting New Physicians
Many new physicians have been exposed to EHRs during their medical school and clinical rotations and consider them standard. Having not dealt with paper medical records on a day-to-day basis, these young physicians may be less likely to take a position that they believe would involve outdated procedures that hamper efficiency. Having a well-known, award winning EHR that is easy to use implemented at your practice can be advantageous to your recruiting efforts.
2. More Patients Miss Their Appointments
When everything is done on paper, it may be up to an individual staff member to remind people of appointments. With most EHRs, the system itself can issue automated reminders and make it easy for patients to reschedule when they need to. If your practice has a lot of no-shows, some of that could be attributed to outdated, inefficient scheduling and reminder procedures. Make sure your exisitng EHR has the capability to automate appointment reminders to patients via text messaging, email, and/or voice messaging.
3. You're Having Problems With Claims Denials
Keeping claim denial rates under control requires consistency of information and pinpoint accuracy. Both can suffer when records are kept manually. With EHRs, information is consistent to everyone who accesses files, and there are no worries about simple mix-ups like illegible handwriting resulting in inaccuracies and denied claims.
4. The EHR Doesn't Meet Physicians' Mobility Needs
Many physicians own tablets and smartphones and they want to use them to access patient records on the go. Some EHR vendors have dropped the ball in keeping up with the changes in how physicians want to practice and communicate with patients. A recent Black Book poll suggests that physicians want to use mobile EHRs to access patient data but find that most offerings fall flat. Modern EHR suites offer smart phone apps and tablet apps for physicians to make mobile use of their EHR easy.
5. Revenues Are Dropping
Revenues can fall for any number of reasons, including high rejected claim rates, high rates of no-show patients, or antiquated processes that simply aren't efficient enough for a modern medical practice. Not just any EHR, but the right EHR solution can help with all aspects of your revenue cycle, improving efficiencies and reducing mistakes. Most modern EHR systems can help physicians increase revenues with features like ICD-10 code search capability, advanced reporting, Meaningful Use readiness, and targeting campaign marketing assistance to patients.


Paper recordkeeping systems served admirably for many generations. However, the realities of running a 21st century medical practice demand the efficiency and automation that only a great EHR solution can provide.

For maximum benefit, your EHR should be specially chosen to fit the processes and demands of your practice, because EHRs are not all alike. With the right EHR solution, office processes are faster, and there are fewer mistakes. Patients benefit from easier collaboration among doctors, and from conveniences like appointment reminders and electronic prescribing. The ultimate results of a well-implemented EHR system are higher revenues and lower expenses.

Revenue cycle management, particularly as it relates to EHRs, is a primary focus of GroupOne Health Source. A leader in the industry, GroupOne Health Source has extensive experience assisting practices in surmounting EHR challenges and improving all other aspects of the revenue cycle.