Every business in the U.S. has been impacted by the COVID-19 pandemic, but since the initial onset in March 2020, no sector has felt those impacts more dramatically than the medical industry. Providers have struggled through the earliest waves and the current late stages of the pandemic and as a result, their priorities exclusively shifted to addressing the medical emergency while many important but non-essential tasks were delayed — sometimes indefinitely. This has had significant financial implications for practices, which will soon be compounded by the inflationary climate that's developed since 2020.
Below, we'll dive into the financial impacts of COVID-19 and inflation as well as how medical practices can mitigate them by working with a Revenue Cycle Management (RCM) provider.
The Financial Impact of the Pandemic on Medical Practices
Before the pandemic, the healthcare system's projected growth was favorable. Per McKinsey's analysis, earnings before interest, depreciation, taxes, and amortization (EBIDTA) grew at a steady 5% from 2017 to 2019. However, that growth flatlined for two years while the healthcare sector was bombarded on three sides by COVID-19, employee turnover, and inflation.
COVID-19 and Telehealth
It's not an exaggeration to state that COVID-19 caused massive revenue losses across America's healthcare system. Early 2022 saw multiple consecutive months of negative hospital operating margins, driven partly by Omicron's 2021-2022 surge. By July, nearly half of healthcare executives surveyed (46%) reported being behind on their revenue goals for the year. These expectations come on the heels of $54 billion in lost revenue in 2021 and $50 billion in 2020.
One major factor in these losses has been the shift to telemedicine, which has historically presented challenges for collecting payments. Despite many patients considering it beneficial, telehealth has exacerbated longer-term revenue challenges, like engagement and relationship building.
However, not all hope is lost. McKinsey's same analysis projects healthcare's post-COVID rebound as rosy, with annual EBIDTA growth of 6% across all profit pools until 2025. Overall profit recoverability is well within the realm of possibility, but inflation remains a potential stumbling block.
COVID-19's Ripple Effect: Employee Turnover in Healthcare
Another major factor in revenue loss across the medical sector is rising labor costs, partly driven by the industry's nursing and general staffing shortages. Per Altarum's analysis of Bureau of Labor Statistics (BLS) data, there have been 450,000 jobs lost in healthcare employment. Some niches did grow in 2021 — employment in ambulatory settings is up 0.8%. However, other areas have seen dramatic losses:
Medical/physician practices and hospitals employed 96,000 fewer people at the end of 2021 than in February 2020.
Nursing is 421,000 jobs below its 2020 level.
Nursing turnover, in particular, is costly — causing medical practices to average $3.6 to $6.5 million in losses annually. Turnover for one bedside registered nurse (RN) can cost over $50,000, and each percent change in RN turnover can add $270,000to those yearly losses.
Unfortunately, nursing challenges will likely get worse in 2022. Per one McKinsey survey, 22% of nurses said they might leave their current positions. The main reasons provided were understaffing (57%) and the closely-related issue of intense workloads (56%). Put simply, turnover begets more turnover, and with this comes increased costs and lost revenue.
Likewise, a report by the Medical Group Management Association (MGMA) showed that primary care single specialties were experiencing significant turnover rates in several staff categories, including those related to medical billing and revenue cycle management (RCM):
Business operations support staff RCM medical billing staff: 9.92%
Front office support staff: 20%
The report reflects data from 2018. The problem has been magnified significantly by Covid and the "Great Resignation" effect during 2021-22. Understandably, this can have a powerful negative effect on a healthcare provider's cash flow. Revele has experienced a substantial increase in the number of practices seeking help with their RCM and medical billing functions due to RCM staff turnover and the difficulty of finding qualified replacements.
The Financial Impact of Inflation on Medical Practices
Historically, healthcare sector growth has outpaced all other parts of the U.S. economy. According to KFF's Health System Tracker, an analysis of Consumer Price Index data revealed:
Medical Care prices increased by 109.2% from 2000 to 2022.
Prices for all goods and services rose 68.8% in the same period.
It's worth noting that this trend spans both stable growth and abnormal periods. For example, between 2016 and 2019, consumer prices grew by just under 2% per year on average, while healthcare prices grew by about 2.5%. After the 2008 financial crisis, inflation halted, but healthcare grew by 3%.
Now, 2022 is shaping up to be the fifth time in the past 22 years in which overall inflation outstrips healthcare growth and the first in which medical cost inflation is far behind. Per the same study cited above:
General prices are up 8.3% this year, while healthcare consumer prices are up 3.2%.
In 2021, general prices rose by 4.2% despite healthcare lagging at 1.5%.
While price increases in healthcare haven't caught up with the current inflationary climate, all signs point toward reversion to the mean, which could lead to drastic losses in future revenue.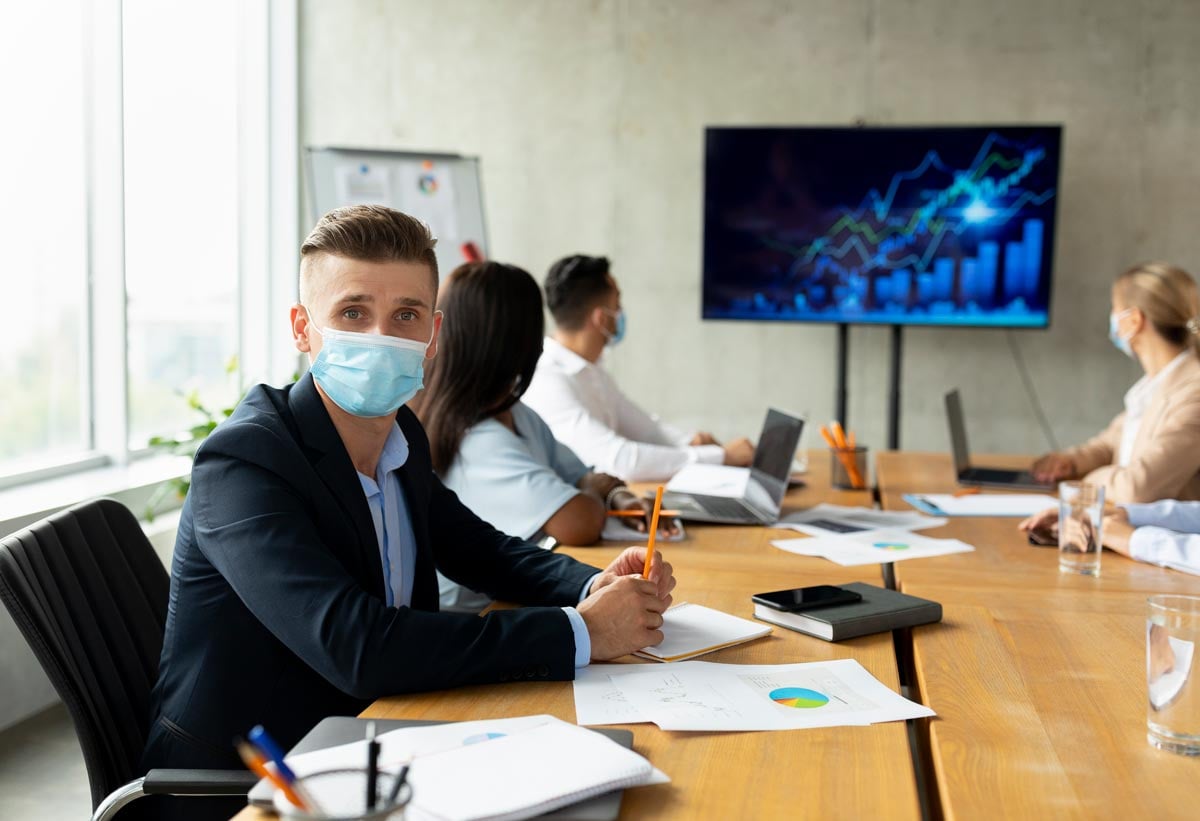 The Bottom Line: Potential Costs of Inflation for Providers
One reason economy-wide inflation has yet to trickle into healthcare is that budgets and contract rates are often set far in advance. However, rising costs are eventually going to have an impact. According to one McKinsey forecast, it is likely to happen in two phases:
Healthcare providers will increase reimbursement rates for care once they can.
Healthcare payers will, in turn, increase costs for employers and consumers.
As a result, McKinsey foresees a profit margin decrease of 1.2-2.8 percentage points for health systems, with greater losses for systems with larger shares of Medicare or Medicaid business.
There is also a potential decrease in the industry's profit pools. If 2022 inflation in the sector catches up with growth in the broader service economy (a 1.5% increase), McKinsey predicts a profit pool decline of about $70 billion. A rise of 3% in healthcare inflation would result in a nearly $140 billion loss across healthcare profit pools — a drop of about 12-24%.
U.S.-wide inflation will eventually impact healthcare. Medical practices (and healthcare providers in general) will see an overall increase in cost due to inflation without a corresponding increase in revenue since healthcare charges have not kept pace with inflation. The organizations that survive and thrive will be those that ensure cash flow through seamless collections and overall effective RCM or medical billing system.
Protect Your Profit Margins and Collections With RCM and Revele
The ongoing COVID–19 pandemic has profoundly impacted healthcare providers for the past two years, and our current inflationary climate is likely to carry that impact into the future.
With the pandemic and the surging inflation costs, healthcare decision-makers are now faced with finding ways to reduce overhead costs. By outsourcing your RCM with Revele, you get access to a team of subject matter experts to guide you through the rapidly changing healthcare landscape, often at a lesser cost than in-house solutions.
With clinical coding, patient pay, AR and denial management, and healthcare analytics, we're redefining revenue cycle management by proactively analyzing the workflows and KPIs that matter most to your revenue.
Revele has helped countless practices navigate through the pandemic so far, with average losses about three times lower than the national average. There was a 32% reduction in collections in the industry, while only an 11.8% reduction for Revel RCM clients. We help practices pivot clientele to telehealth seamlessly, maintaining relationships that benefit all parties. Our proprietary AR resolution software turns old, denied claims into cash flow, stemming potential gaps or uncertainties in revenue much more quickly than traditional RCM solutions.
Revele is also the industry's first RCM firm to provide a fully integrated medical billing and RCM service designed specifically for eClinicalWorks (eCW) users. We are long-time eCW experts who provide training, implementation and consulting for physician practices, hospital-owned physician groups, health centers, and enterprise networks across the nation.
Contact us today to learn how Revele can help you streamline your practice's RCM so it can focus on what it does best — provide care.
---
INTEGRATED Solution
Get a FREE eClinicalWorks Financial Analysis
Click the button below for your free eCW Financial Analysis.