If you could design the perfect EMR and PM software for your practice, what features would it include?
1. An Easy Way to Create a Consult Note
The pain of creating a consult note for the referring physician just became easier. Once your note is complete you simply:
Click 'fax' or 'print'
Select the section of the date you'd like to send
Select the referring physician from your pick list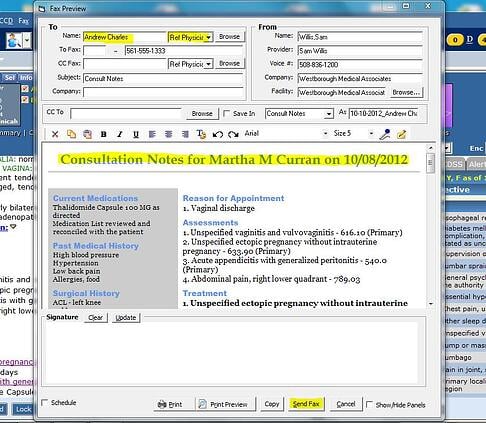 And voila! Your note is ready to send directly out of your database or it can be printed to be mailed to the physician. The task is no longer time-consuming and tedious!
2. The Ability to Pull in Previous Visit Information Into the Note
(HPI, Exam, Physical Exam, ROS, and Assessment):
By using the drop-down arrows next to the sections mentioned above, you can easily look at the last 4 visits you've had with this patient and pull in your previous notes. Perfect for chronic patients!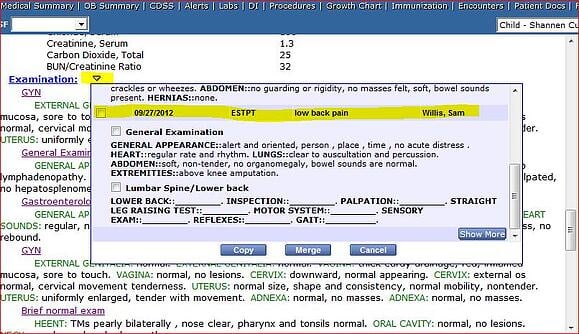 3. The Ability to Send a Referral Right From the Progress Note
After creating a treatment plan, you can simply send out your referral from the same screen. You will select your referring physician from your pick list and have the option of including previous progress notes, labs, imaging, patient documents, and medical summary. Again, these referrals can either go out by fax or can be printed in your office.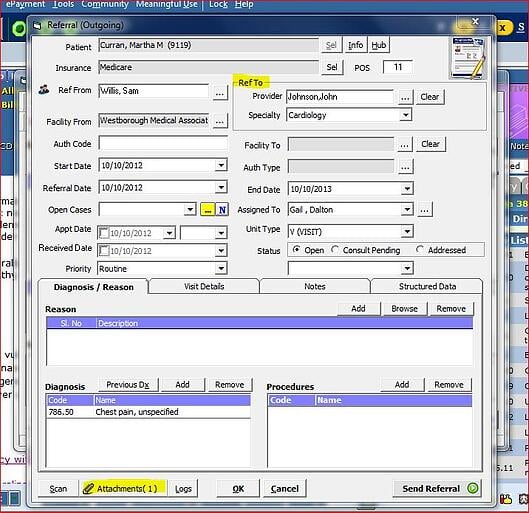 4. Review Lab Information and Compare Information by Order Date or Graph the Lab Results
If you are seeing a patient that you have ordered the same lab for more than once, you can compare the results from order date to order date.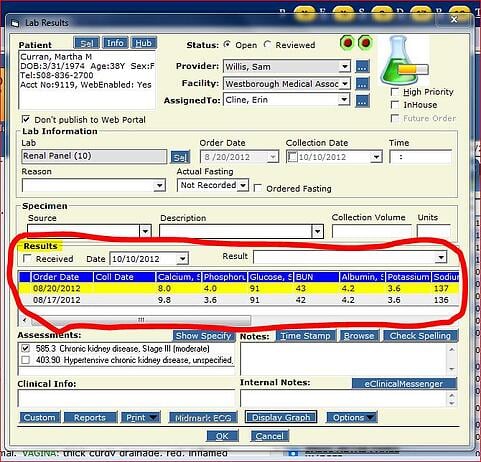 You can also graph this information to see the changes.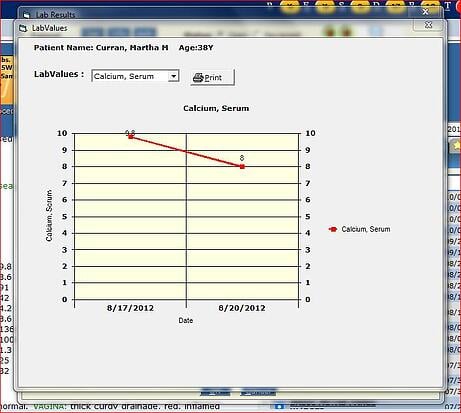 5. Easy-to-Read Dashboard that Accesses Previous Labs and Image Results, Medical Summaries, Alerts, Patient Docs, and Encounters with a Click
The dashboard is located right above the progress note. It helps you navigate through eClinicalWorks to find information fast. You can access previous labs and image results, medical summary (important for meaningful use), alerts, patient documents, and previous encounters. All the information you may need is at your fingertips, available at any time.

ECLINICALWORKS SOLUTIONS
eClinicalWorks Training and Consulting
Missing out on new eCW features? We can help.