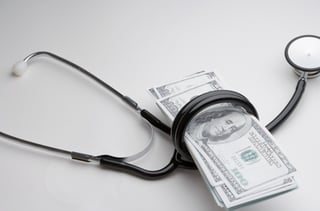 Medical providers make most of their revenue by successfully processing claims, and claims mistakes affect the bottom line. Fortunately, many claims are preventable and recoverable. Successfully preventing billing mistakes and appealing a denied or rejected claim often has to do with the quality of the medical billing software a practice uses.

Auditing software that insurance companies use is sometimes referred to as a "denial engine" because it sifts through massive amounts of data searching for claims errors that allow insurers to reject claims. Different insurers use different algorithms, and the percentage of claims requiring revision vary widely among insurers. Data collected in 2013 found that around 5.46% of UnitedHealthcare claims required revision, while 20.49% of claims to Regence did. The cost of revising a claim generally ranges from about $1 to $3.

Step one to preventing claims problems - before medical billing software comes into the picture - is verifying insurance of new and returning patients. Beyond that, here are some other ways to minimize mistakes that can lead to denials.

Denied and Rejected Claims

Denied and rejected claims aren't identical. A rejected claim is returned because it contains errors, often simple clerical errors which can be corrected and a revised claim resubmitted. A denied claim has been determined by the insurer to be unpayable, possibly due to missing information, but perhaps due to patient coverage. Denials can be successfully appealed, however. Here are some common mistakes and problems with claims:


Incorrect provider or patient information
Incorrect or confusing CPT codes, point of service codes, or ICD-9 codes
Mismatch between diagnostic and treatment codes
Insurer forgetting to attach EOB to a denied claim
Patient's insurance coverage changing
Duplicate billing due to miscommunication among clinicians and staff
Clinician Errors on Claims

Clerical errors account for some, but by no means all problems with insurance claims. Clinicians must develop good documentation habits to prevent problems too. For example, unintentional "upcoding," or entering codes for services that weren't received can happen, as can undercoding, which is the opposite. Sloppy documentation accounts for medical billing errors too. This may result from a clinician having difficult-to-read handwriting, for instance.

There's no substitute for vigilance on the part of clinicians and billing staff, but medical billing software can also help prevent rejected and denied claims. When staff members are conscientious and excellent medical billing software is employed, most medical billing errors are avoided before the insurance company enters the process.

Selecting Medical Billing Software
The right medical billing software improves the abilities of billing staff to increase clean claims rates and helps ensure payments are accurate and timely. A good medical billing software solution can sometimes allow a practice to scale up patient load without adding staff. If you deploy a good medical billing software package, you can expect:
• Faster payment processing
• Lower claim rejection and denial rates
• Better compliance with regulations
• Higher reimbursement rates
• Higher staff productivity
• Fewer accounts receivable (A/R) days
• Lower overhead costs due to fewer manual processes

What to Look for in Medical Billing Software
When you evaluate medical billing software, look for the following:
Unified EMR and PM software to streamline the flow of claims data

Software that does billing, coding, and reimbursement (to eliminate software compatibility issues)

Software designed to help measure your objectives (such as fewer A/R days, or higher collection rate)
A solution that fits your budget. Cloud-hosted solutions can often be more affordable than on-site solutions.
Software shown to prevent claim rejections and denials due to medical necessity questions, insufficient documentation, lack of benefit coordination, and other reasons
Conclusion
Invoicing in any industry can be complex, but medical billing is among the most complex, and ripe for errors. A single claim may involve the input of
up to 250 people
, so it's no mystery why claims errors are common. Preventing payment errors is a big job, requiring an effective combination of competent and dedicated staff members and medical billing software that can automate some of the steps.
GroupOne Health Source is a team of experts on the causes of and solutions to medical billing issues. With experience in every phase of the healthcare revenue cycle, GroupOne Health Source assists medical facilities with tightening their revenue cycles, reducing billing errors, and increasing revenues. If you're unsure if your medical billing is costing you revenue, or need assistance rolling out a new medical billing software solution, we're ready to help. Please
contact us
, and we will be more than happy to answer your questions and help you start solving your problems.