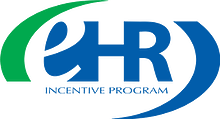 On May 1, CMS posted the annual update for the 2014 electronic clinical quality measures(eCQMs) for eligible hospitals and eligible professionals. Providers will use these updated measures to electronically report 2016 quality data for CMS quality reporting programs, including the Physician Quality Reporting System (PQRS), Inpatient Quality Reporting Program (IQR), and the EHR Incentive Programs.
CMS updates the specifications annually to improve their alignment with current clinical guidelines and code systems so that they remain relevant and actionable within the clinical care setting.
Where to Find the Measures
The updated measure specifications are available on the CMS website and include:
29 updated measures for eligible hospitals
64 updated measures for eligible professionals
All of the 2015 updated measure specifications have been re-specified using QDM 4.1.2 based-HQMF version R 2.1.
How to Download the Measures
To view the Measures from the eCQM Library on CMS.gov, download he entire set of eligible hospital or eligible professional measures in their respective zip files using the links.
To obtain the value sets for the eCQMs, download packages in multiple file formats from the "Downloads" page at the Value Set Authority Center. The value sets are available as a complete set, as well as value sets per measure. A login with aUnified Medical Language System Metathesaurus License is required, which is also available through the VSAC website. The Data Element Catalog, an additional resource linked on the VSAC homepage, contains the complete list of 2014 eCQMs and value set names.