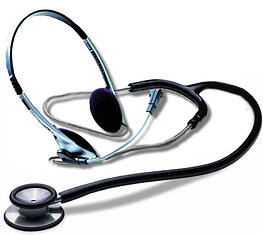 With the transition from paper to electronic health records also comes the assumption that
physicians would be better positioned to document better. The use of templates and structured data may satisfy the CIO but the physicians are facing a technology challenge. Physicians are continuously searching for the right EMR software to help them overcome the challenges of documentation while CIOs seek data to support internal and external clinical outcomes reporting.
Successfully transitioning to an EHR software is just the first step to going paperless. After the transition physicians are faced with new challenges. While multiple surveys indicate that physicians would prefer not to return to the old ways of a strictly paper practice, according to a research letter in JAMA Internal Medicine, doctors say they waste on average up to four hours per week when using electronic health records. Specifically, the research letter found that after EHR implementation, 63.9% of respondents said the time spent taking notes increased. Being able to increase the number of patients seen by providers is also a barrier for practices looking to grow. A study published in the Journal of the American Medical Informatics Association, found that although practices' reimbursement increased "significantly" after implementing an EHR, the number of patient visits declined.
Finding Balance with Medical Transcription Services
While many believed the switch to EHR software would eliminate the need for medical transcription services, healthcare organizations are indeed doing the opposite. Many healthcare organizations are finding balance by recognizing the benefits of medical transcription services for physicians alongside the numerous other benefits of the modern EHR.
Provider organizations that originally hoped to entirely eliminate their transcription costs have discovered that approximately 30 percent of transcription still remains. For example, Fallon Clinic in Worcester, MA, was only able to reduce transcription costs by a third, far lower than the 75 percent reduction projected by its EHR vendor.1
Many organizations and practices are seeing the benefits of combining transcriptions services with proper EHR utilization. Because dictation is an easier and faster method to complete physicians' documentation process, physicians are able to free up time to see more patients while generating more revenue. "Cutting and pasting" into an EMR remains an area of concern while constant use of templates in the EMR may not reflect the current status of the patient. In some EMR's, customized templates as per the physician requirements can also be time consuming or simply ineffective for specialists looking to enter in specific patient details. These specific patient details can impact health outcomes especially in high-risk areas such as cardiology, oncology, and urgent care which have unique needs and require lengthy patient histories.
Medical transcription services that can easily integrate with the physician's EMR can automatically populate the transcribed content into the respective EMR fields using the transcription interface. Capturing meaningful information while improving the ease of documentation proves medical transcription may be an effective part of a successful EMR platform.
Reference: Baldwin, Gary. "Measuring ROI." Health Data Management, May 2009. Available online at
www.healthdatamanagement.com
.