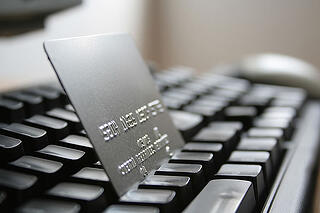 With the growing costs of healthcare, patients are required to pay more out of their pockets than ever before! Medical insurance deductibles and co-payments are on the rise while fewer necessary procedures are covered in-full by many insurance companies. According to ACA International, 29 percent of adults reported medical debt or trouble paying medical bills, and 16 percent had been contacted by a collection agency for unpaid medical bills.
While patient expenses grow, your overhead costs will too. Mailing just one patient statement can cost the average medical practice between $5-$8 when considering the employee's time spent on preparing the statement, the cost of the envelope, paper, postage, and printing costs. Think about that: If you send 400 statements each month at $5 each, that is $2,000 each month or around $24,000 per year in avoidable costs.
How can you lower these overhead costs? We have outlined 4 simple steps you can take to reduce the cost or potentially avoid it completely.
1) Pre-visit insurance eligibility verification
Collect insurance and demographic information over the phone. The phone call might be slightly longer but collecting this information is a necessity whether done on the phone or on-site during the visit. We recommend taking that time during the phone call to avoid problems with workflow at the office during the check in.
By collecting the information upfront, you are also able to determine the patient's eligibility and benefit information before they arrive. 100% Pre-visit eligibility verification should be a goal for all medical office managers.
2) Reduce Invoices, Increase Processed Payments
Collect a patient's co-pay, deductibles, past due balances in the office, at the time of the appointment. Do not give patients the option to pay at the time of service, ask them how they would like to pay. They don't expect to leave the grocery store with a bag full of food and pay 90 days later! Set the expectation that payment is due the day services were performed.
Proper training of office staff is critical to accomplishing this goal. Prepare them with sample scripts on how to ask for payments and the obstacles the patient will present so your staff is prepared to have the conversation. Whether it is on the phone while collecting patient information or at the time of service, asking for the payment and making the patient aware of their financial responsibility is critical. Post your policy on your website or around the office so the expectation is set.
3) Retain credit card information
Create a 'Credit Card on File' policy. This is a growing trend in busy offices. Request the patient's credit card information and set up a payment plan. Explain that you will deduct a set amount from their credit card on a given date each month until their balance is paid in full.
Some patients might be leery of doing this, but explain your process to them. Offering a credit card option is going to increase your patient collections and lower the billing costs for your practice.
4) Patient Portal Access
Provide access to an online portal that allows patients to see their balance and make an online payment. Online portals are available with most electronic health records (EHR) systems. This is a simple and convenient way for patients to pay their balances and review past account statements.
Use these 4 simple strategies to help your patients get on track with their payments and you can make 2013 one of your most profitable years yet. Define your payment policy, inform your patients, and set forth to collect what is rightfully yours. Healthcare costs will likely continue to increase so it is important that your practice can adapt to the changes taking place.