Healthcare Revenue Cycle Management Firm Ranks No. 4719 on the 2015 Inc. 5000 List of Fastest Growing Companies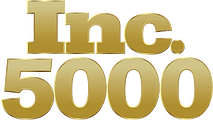 JEFFERSON CITY, MO - GroupOne Health Source, a leading provider of EHR revenue cycle management (RCM) and eClinicalWorks® implementation services, has been named to the 2015 Inc. 5000 list of America's fastest-growing private companies in America.
GroupOne has realized a three-year growth rate of 51% and ranks at No. 4719 on the 34th annual Inc. 5000 list. The list is an exclusive ranking of the nation's fastest-growing private companies and represents the most comprehensive look at America's privately-owned businesses.
"I believe we are working to be the best medical revenue cycle management firm in the world," said Arun Murali, CEO of GroupOne Health Source. "Customer service is at the top of our priority list as we constantly strive to improve ways of meeting or exceeding client expectations. We are big believers in automation and proper use of new technology, but not at the expense of sacrificing customer service, a key differentiator for us." Based on recent results, Mr. Murali has GroupOne headed in the right direction as under his innovative leadership annual revenue has increased 500%+, and staff size has tripled.
More than 1,000+ medical providers nationwide have partnered with GroupOne as their full-service revenue cycle management solution of choice because it provides maximum reimbursement while solving important healthcare industry challenges such as ICD-10 and declining reimbursement. Since 2011, GroupOne has continued to be a top "Gold Certified" distribution, installation, training, and implementation partner in the nation of the Meaningful Use certified eClinicalWorks (eCW) comprehensive electronic health records solution.
The 2015 Inc. 5000 is the most competitive crop in the list's history with a combined revenue of $205 billion and has generated 647,000 jobs over the past three years. Complete results of the Inc. 5000, including company profiles and an interactive database that can be sorted by industry, region, and other criteria, can be found at www.inc.com/inc5000.
"The story of this year's Inc. 5000 is the story of great leadership. In an incredibly competitive business landscape, it takes something extraordinary to take your company to the top," says Inc. President and Editor-In-Chief Eric Schurenberg. "You have to remember that the average company on the Inc. 5000 grew nearly six-fold since 2012. Business owners do not achieve that kind of success by accident."
More about Inc. and the Inc. 500|5000
Methodology
The 2015 Inc. 5000 is ranked according to percentage revenue growth when comparing 2011 to 2014. Companies must have been founded and generated revenue by March 31, 2011, to qualify. They had to be U.S.-based, privately held, for profit, and independent -- not subsidiaries or divisions of other companies -- as of December 31, 2014. The minimum revenue required for 2011 is $100,000; the minimum for 2014 is $2 million.
About Inc. Media:
Founded in 1979 and acquired in 2005 by Mansueto Ventures, Inc. is the only major brand dedicated exclusively to owners and managers of growing private companies. Inc. has won the National Magazine Award for General Excellence in both 2014 and 2012. Total monthly audience reach for the brand has grown significantly from 2,000,000 in 2010 to over 13,000,000 today. For more information, visit www.inc.com.
The Inc. 500|5000 is a list of the fastest-growing private companies in the nation. Started in 1982, this prestigious list of the nation's most successful private companies has become the hallmark of entrepreneurial success. The Inc. 5000 Conference & Awards Ceremony is an annual event that celebrates their remarkable achievements. The event also offers informative workshops, celebrated keynote speakers, and evening functions.
For more information on Inc. and the Inc. 5000 Conference, visit http://www.inc.com/.
About GroupOne Health Source, Inc.
Founded in 1991, GroupOne Health Source provides innovative and seamless revenue cycle management, transcription, consulting, and full-service eClinicalWorks EHR implementation services. With a client base located throughout the U.S. using its solutions, customers include physician practices, hospital-owned physician groups, health centers, and enterprise networks. GroupOne's "Best in Class" services have been recognized by the Medical Group Management Association (MGMA) in the association's list of top medical business, service organizations. For more information, please visit www.grouponehealthsource.com or call 800-769-5288.
Contact:
Kaitlyn Houseman
800-769-5288