The Encounter
With eClinicalTouch you can document all aspects of the physical encounter, from patient history to chief complaint, HPI, ROS, assessment, and treatment, through to final disposition and follow-up, creating the basis for the claim from the encounter. CPOE is available for medications, labs, imaging, procedures, and referrals.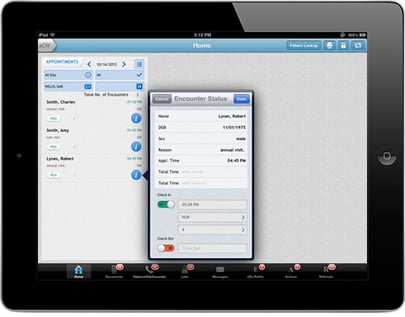 eClinicalTouch provides robust data capture and functionality, and because eClinicalWorks is a unified solution, the information automatically forms the basis of the claim on the Practice Management side of eCW, eliminating the need for redundant data entry.
eClinicalTouch is accessed through a simple download from the Apple® App Store.