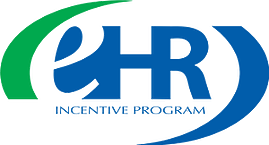 Eligible professionals, eligible hospitals, and critical access hospitals (CAHs) participating in the Medicare Electronic Health Record (EHR) Incentive Program must attest using the Medicare & Medicaid EHR Incentive Program Registration and Attestation System no later than Friday, March 11, 2016 at 11:59 p.m. EST.
Medicaid EHR Incentive Program participants should refer to their respective states for attestation information and deadlines. Certain Medicaid eligible professionals may use the Registration and Attestation System as an alternate attestation method to avoid the Medicare payment adjustment (80 FR 62900 through 62901).
[Also: What the Meaningful Use Change Means for Your Practice]
To attest to the EHR Incentive Programs in 2015:
Eligible Professionals

may select an EHR reporting period of any continuous 90 days from January 1, 2015 (the start of the 2015 calendar year) through December 31, 2015.

Eligible Hospitals/CAHs

may select an EHR reporting period of any continuous 90 days from October 1, 2014 (the start of the federal fiscal year) through December 31, 2015.
For assistance with attestation, please review the following CMS resources:
For More Information Visit the Registration and Attestation page on the CMS EHR Incentive Programs website.
For attestation questions, please contact the EHR Information Center Help Desk at (888) 734-6433/ TTY: (888) 734-6563 and select option 1. The hours of operation are Monday to Friday between 8:30 a.m. and 7:30 p.m. EST.
Meaningful Use Hardship Exception
Eligible providers who submit a hardship exemption application may still attest to meaningful use and receive incentive payments if their attestation is successful.
CMS says providers who cannot attest for a 2015 reporting period or who believe their attestation may be unsuccessful may apply for the hardship exemption to avoid a payment adjustment in 2017. However, if a provider who applied for a hardship exemption still successfully attests to meaningful use, they will receive a payment incentive.
[Also: How the Merit Based Incentive Payment System Affects Physician Reimbursement]
CMS released a new frequently asked question regarding hardship exemption applications. The new, streamlined hardship exception application forms reduce the amount of information that eligible professionals (EPs), eligible hospitals, and CAHs must submit to apply for an exception. The new applications and instructions for providers seeking a hardship exception are available here.