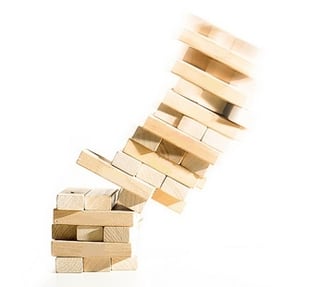 Many health organizations have checked ICD-10 off as a complete success since its go-live date of October 1st brought little disruption to practice productivity and cash flow. But is it too early to declare with certainty that the ICD-10 transition was indeed successful?
Some of the biggest problems with ICD-10 like cash flow disruption, loss of productivity, and high denials were expected to occur in the early stages of the transition to the new coding set that includes nearly 70,000 codes, or almost five times as many as ICD-9. The apocalyptic warnings about ICD-10 were the topic of conversation among most healthcare professionals for years leading up to the dreaded ICD-10 transition date. But the weeks following the ICD-10 transition have been slightly different from what we anticipated.
Late last month CMS said invalid ICD-10 codes comprised only 0.09% of error-based denials from October 1 (when ICD-10 went into effect) through October 27. While CMS did say it was "pleased to report that the claims are processing normally," let's not forget the temporary steps that have been taken to ensure a smooth ICD-10 transition including the grace period.
According to CMS, during the 12 months following the October 1st ICD-10 deadline "Medicare review contractors will not deny physician or other practitioner claims billed under the Part B physician fee schedule through either automated medical review or complex medical record review based solely on the specificity of the ICD-10 diagnosis code as long as the physician/practitioner used a valid code from the right family." In other words, the grace period is intended to give physicians and supporting staff more time to adjust to the ICD-10 learning curve.
Private payers also have been going easy regarding coding requirements in the early days of ICD-10, Avery Hurt writes in Physicians Practice. And that, she believes, may be giving providers a "false sense of security" about their ICD-10 processes.
"If you're counting on payers continuing to accept codes that are only 'in the family of codes' or 'just make sense,' and trusting your software to know things that you don't, you are living on borrowed time," Hurt says.
In a June 2015 ICD-10 Industry Readiness Survey the Workgroup for Electronic Data Interchange (WEDI), the nation's leading nonprofit authority on the use of health IT to create efficiencies healthcare information exchange, reported that only about 20 percent of physician practices have started or completed external testing and less than 50 percent responded that they were ready or would be ready for Oct. 1.
If you didn't invest much time in training and preparation for ICD-10 but aren't seeing any denials, you might be in for a rude awakening in the coming months. Measuring your ICD-10 transition by low claims rejection rates can be dangerous to your long term ICD-10 success. Chances are if you felt unprepared for ICD-10 on October 1, you probably still are.
The initial leeway granted by CMS and private payers will eventually perish, and practices will be left with claims delays and denials not yet seen in the first months after the transition. To avoid an unpleasant reality check down the road, providers with any doubts about their ICD-10 readiness should continue training and testing.
GroupOne is providing numerous resources and training for providers to effectively implement ICD-10. Contact us to learn how we can help your practice with ICD-10.