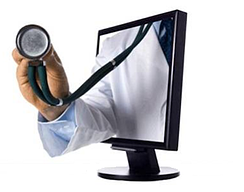 The American Telemedicine Association has gained small ground in the longstanding request for approved telehealth services. In a letter to CMS dated December 31, 2013, the ATA requested the addition of several procedural codes to the CY 2015 CMS approved telehealth service listing. The letter stated the failure to include codes covered under state Medicaid plans presented a "significant misalignment in coverage."
The newly released CY 2015 Approved Telehealth Service listing, includes the addition of seven newly approved CPT codes already covered under Medicare Fee-For–Service program as physician in-person services.
| | |
| --- | --- |
| 90845 | Psychoanalysis |
| 90846 | Family Psychotherapy w/o patient presence |
| 90847 | Family conjoint psychotherapy |
| 99354 | Prolonged Service E/M first hour |
| 99355 | Prolonged Service E/M each additional 30 mins |
| G0438 | Annual Wellness, Initial Personalized Prevention Plan |
| G0439 | Annual Wellness, Subsequent Personalize Prevention Plan |
Certain rules to reporting telehealth services still apply:
All telehealth professional services require the GT modifier to certify the patient was present in a qualifying originating site.
All ESRD patient related services require at least one "hands-on" visit a month to assess vascular access site.
Claims for services performed in an asynchronous telecommunication system should be submitted with a GQ modifier to certify the asynchronous medical file was collected and transmitted to the distant site from a Federal telemedicine demonstration project.
Psychotherapy service codes are practitioner specific according to the CMS provider enrollment.
Q3014 should be reported to capture the originating site facility fee.
The final rule has given telehealth providers a glimpse of its plans to expand reimbursement for telehealth services provided to Medicare beneficiaries. Since 2003, the Congress has passed bills to postpone cuts that are slated to kick in on April 1. The supposed "doc-fix" will now cost the country more than $120 billion to fund Medicare to eliminate the annual automatic cuts.
The American Telemedicine Association CEO Jonathan Linkous has stated "It has been a long time coming, but this rulemaking signals a clear and bold step in the right direction for Medicare."
To see a full list of CY 2015 Approved Telehealth Services: http://www.cms.gov/Medicare/Medicare-General-Information/Telehealth/Telehealth-Codes.html